It's been two years since we've spent more time online than we do watching television is a little startling. Currently, there has been a paradigm change. We are forced to acknowledge our broadcasting archaisms as casualties and move on since what appealed to consumers during the cable television era no longer does so.
The Media and Broadcasting ecosystem needs to be viewed as a continuous and fast-moving action with an undefined endpoint but enough speed to keep moving forward. In other words, while we have discovered a strong alternative to traditional cable boxes and channel bundling and are aware that we are moving in that direction, this diverse environment is merely a pause in a continuous growth.
Even while the term "OTT video" may not exactly be easy to say, we're willing to guess that you already consume a lot of "over-the-top" content. Why? Because more than 90% of OTT households have a Netflix, Hulu, or Amazon Prime subscription, and because users of services like Netflix watch an average of two hours each day, and this number is only rising. However, OTT video isn't just for the major streaming players. If you're a creator of high-caliber video content, it's probable that you've thought about how to launch an OTT business at some point while generating your videos.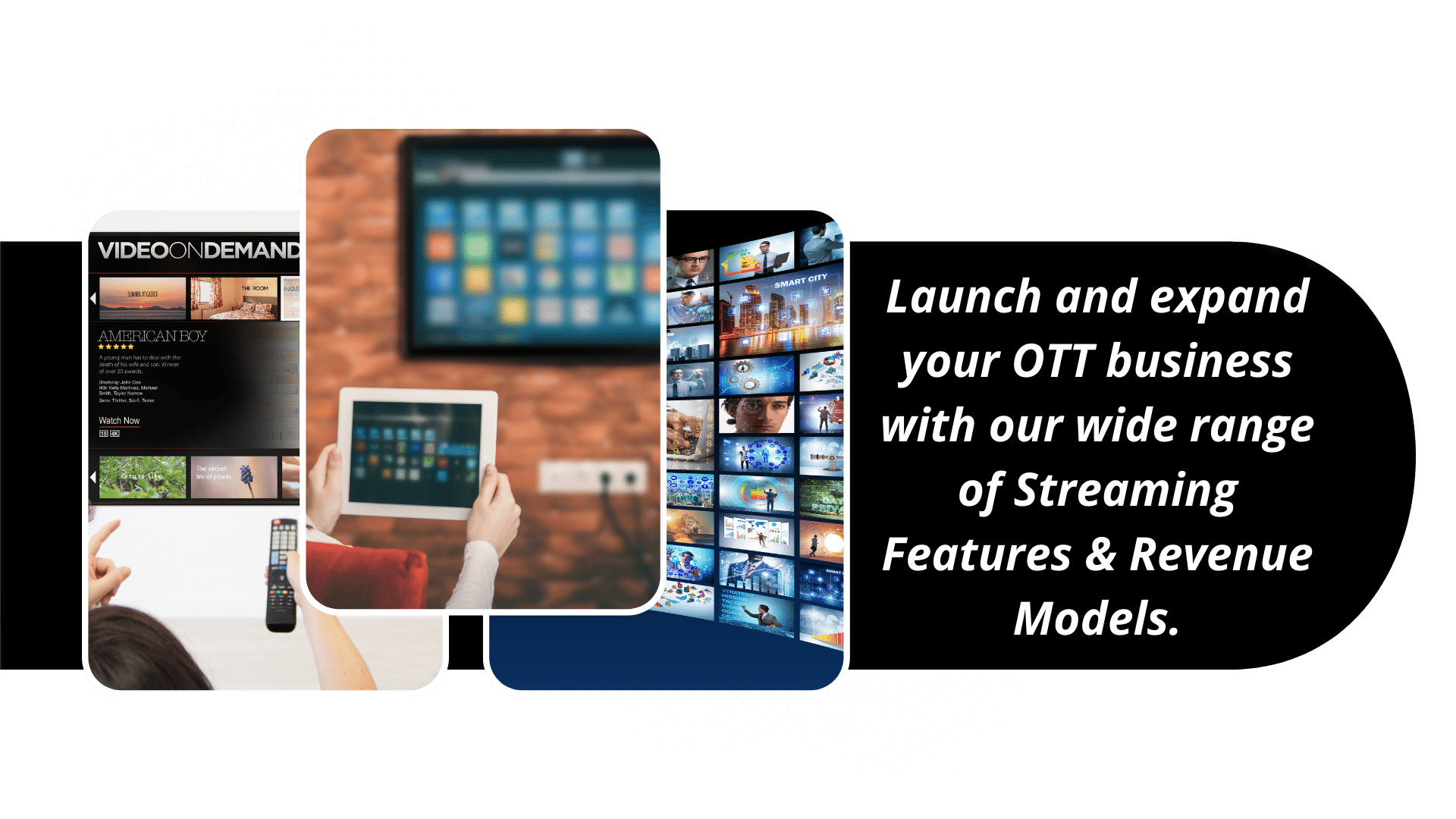 Everything you need to know about OTT services will be covered in this blog, starting with an explanation of what it is and how it functions. The many parts of OTT technology, such as content delivery, internet connections, embeddable video players, and OTT platform technology, will be dissected.
Why should you launch an OTT service?
Users who have access to an OTT platform can stream video material online using any device. Additionally, it offers video-focused companies the best chance of successful online OTT service development and control. You have the chance to capitalize on a developing industry where consumers are actively seeking out content like yours. In fact, it is expected that by 2023, there will be 3.5 billion OTT corporate customers.
Although major corporations like Amazon, Netflix, and Hulu may be responsible for much of this development, we are aware that once consumers have chosen one app, they frequently switch to another. This is good news, indeed. Because it indicates that your intended audience understands the advantages and is already accustomed to paying for OTT video streaming.
Consumers are also interested in other niche players, even if more major companies are entering the "streaming wars." This is when you come into play. Here are two reasons why it's a smart idea to think about entering the streaming industry right now.
Considerations to make before signing up for an OTT streaming service
How you monetize it.
The efficiency of your website and applications.
The subscription model.
How much do your video streaming service's users pay?
Now that we understand the procedure, let's briefly explain how OTT technology functions.
Choosing a Business Model
When it comes to separating your video monetization possibilities, you have a few options. Which monetization model you approach will be determined on the type of content you create. Let's examine each in more detail.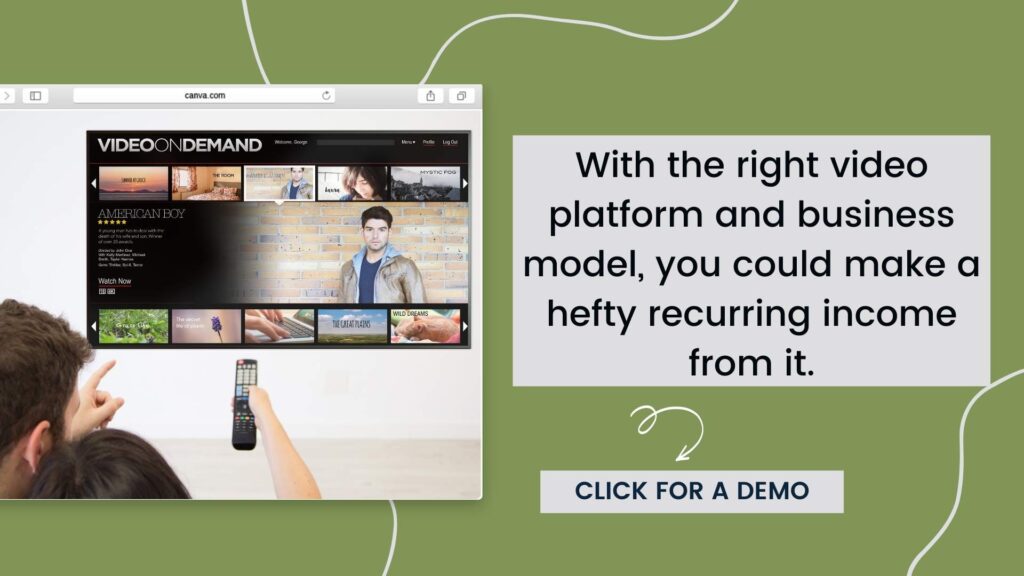 Subscription Video Business Model
SVOD comes to mind when we consider OTT platforms. Customers subscribe to your OTT service for a reasonable monthly cost, which works out perfectly if you already have a premium collection of material that is available for streaming.
This model will need you to put a lot of emphasis on creativity. To keep your audience interested, you must publish new information at least once a month.
This business model is the best option for you if you want to develop your own standalone OTT service and base your entire company around the content you produce.
Transactional Video Business Model
This type of video delivery depends less on volume. It is marketed specifically to a segment of your audience. If you don't have a sizable content library up front, TVOD is a better option. TVOD enables your consumers to buy videos often one at a time.
They charge per view, so their revenue is not reliant on an unrestrained influx of viewers. TVOD frequently provides more specialized viewing experiences, which subscription-based OTT platforms don't, in an effort to keep users interested and making purchases.
Advertising Video Business Model
An AVOD business strategy is another way to monetize your video content. The most popular method used by OTT platforms to monetize services is through advertising, or AVOD.
Launching the right content library
When determining how to establish an OTT business, we've often discovered that clients invest money in your channel when they believe you have a wide range of genres to provide enough content at launch.
Gizmott also provides communities with aggregate content to help them construct their own content platforms. We assist community accounts in content gathering and media management so they may create hubs with unique and shareable information.
On entertainment OTT networks, a single excellent piece of exclusive content occasionally has a significant impact on membership growth. As a follow-up to our previous suggestion, you should make sure that you regularly publish new content to keep your audience interested.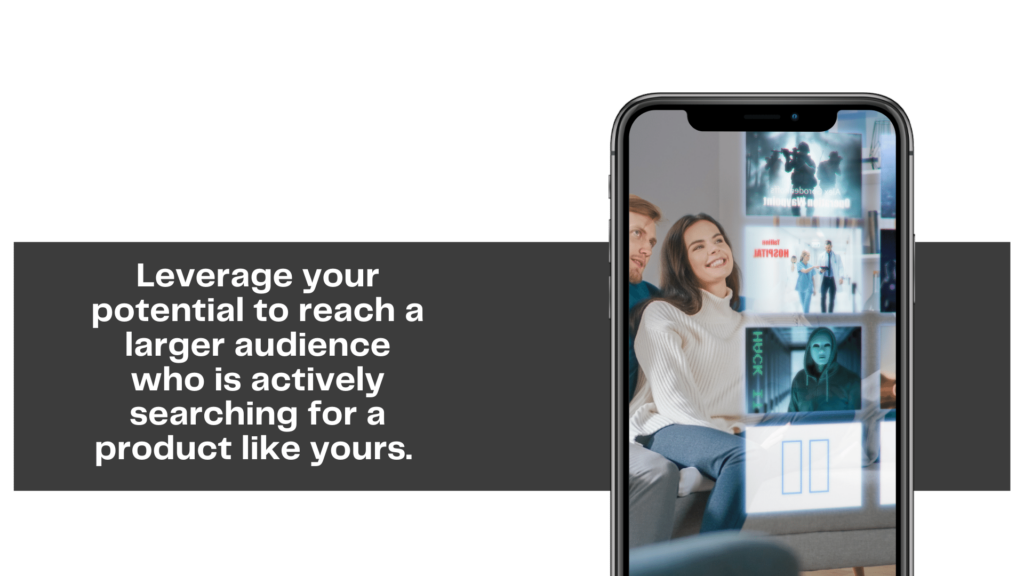 Your target audience will determine the marketing strategy you use for your OTT service. The best methods will be those that add a lot of value right away and concentrate on where they are paying attention.
Here are some pointers to get you going:
Social media platforms like facebook and instagram are significant as they let you reach thousands of individuals by using teasers, trailers, and marketing-style content.
YouTube can be a fantastic source of traffic for your videos and website. You can read the entirety of our advice on using YouTube to sell your videos online here.
To mention a few, pay-per-view, subscription, sponsorship, and donation methods can all be used to monetize digital content. With the help of the content monetization platform provided by Gizmott, producers can monetize their channels and increase the revenue they receive for each video and interaction.
To support their channels in a way that benefits viewers and the content platform, we give creators and networks a variety of choices for monetizing their content. The best part is that you can start using our digital content monetization opportunities as soon as you create your channel!
There are few options for digital content monetization on other social platforms and multi-channel networks, and managing partnerships and advertising takes more time and effort. By establishing an OTT channel on Gizmott, producers and communities can fully take control of their content monetization approach, creating more chances for them to make money to sustain their channels.
Gizmott's OTT Growth-Promoting Services
OTT combines a lot of moving elements, thus rather than just one wrench or hammer, programming skill sets are needed. In such a situation, you need an experienced player like us. Gizmott has the on-demand developers you require to assemble the ideal OTT team, including the visualization specialists, HTML gurus, and Cloud architects.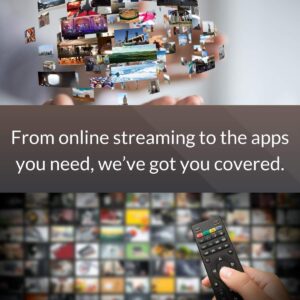 Gizmott makes it simple to start expanding your OTT channel. Managing your content and everything that goes with it is now simpler than ever thanks to our all-in-one streaming platform. We will develop a home for the stuff you make.
Gizmott helps networks, companies, and content producers more effectively distribute and scale their video businesses across platforms, OTT services, and social media. To make creating a content platform and business easy, you produce the material on the front end while we handle the heavy lifting on the back end.
When Gizmott supports your OTT channel, you won't have to bother about maintaining live stream technology, distributing material, or collecting channel content. That's in the bag for us! You only need to concentrate on your audience and your content.